Denver Moore's 'LOVE' Painting
Denver painted from what he felt.
LOVE was one of the first words he learned to spell.
This painting is truly ONE OF A KIND.
You will not only enjoy this unique piece of art - you will also be making a significant and meaningful difference.
Your winning bid of this original, 2-sided, signed 'LOVE' painting by Denver Moore will provide emergency services to families experiencing homelessness through the Same Kind of Different as Me Foundation, the '911' for homeless shelters.
In addition, the winning bidder will receive a hardcover, autographed copy of Same Kind of Difference as Me AND Ron Hall's new book - Workin' Our Way Home.
APPRAISED: $8000
To make a PRIVATE bid - contact
Mark P. Fisher: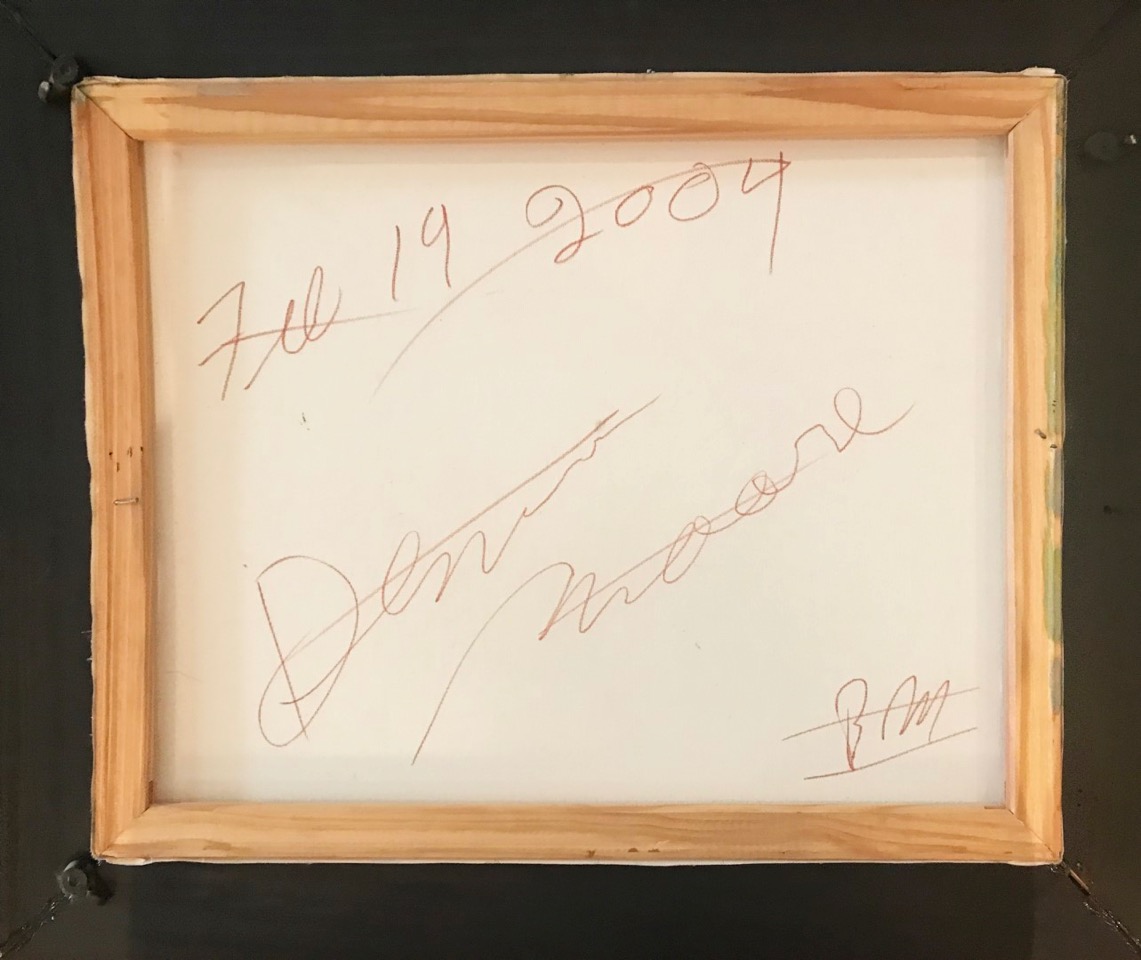 A few words from Cerulean Gallery's Director about Denver Moore's artwork:
I had the pleasure of meeting Denver Moore and Ron Hall in the summer of 2007 to organize an art exhibition fundraiser for The Dallas-Haiti Project's "The Giving Project" at Cerulean Gallery.
We featured Denver's paintings in a group exhibition and raised over $20,000 for the non-profit. As a result of that collaboration, Denver and I built a close friendship, and he gave me exclusive rights to sell his artwork. After I moved to Amarillo in the fall of 2009, I traveled to Dallas several times a year to visit my family and to meet with Denver to pick up new artwork. We would sit for hours while he interpreted each piece to me.
Denver was always looking for a way to further spread his message of faith and hope, so we worked together to create a limited edition series of fine art giclee prints from his original painting, "We Are All Homeless Just Working Our Way Home".
Denver Moore's artwork is very special and unique. He only created when he felt moved by the holy spirit, and each piece is jam-packed with meaning. Denver's subjects include self-portraits, hearts, crosses, angels, scenes from his books, words and animals. Angels were a particularly fond subject for Denver, and you will find in his works that he saw and interpreted his visions of angels in a very specific outline.
Some of Denver's paintings are simply words scratched into the paint with little or no imagery. His words are Biblical scriptures or personal sayings of importance to Denver, which we call "Denverisms". Denver learned to read and write at a very late age, so his words were not always written perfectly or spelled correctly – and as Denver said, "that's just like us as humans." (not perfect). Sometimes his messages were broken up or unfinished, but he explained to me what he was trying to write in each piece so we could interpret them.
You may notice Denver's unpredictable choice of colors. Denver used colors to express his emotions. In fact, pink was one of Denver's favorite colors, so if you get a pink painting you can fondly look at it and know that Denver was in a good mood when he painted that one!
I hope you enjoy Denver's work as much as we do and that each piece will remind you of Denver's mission, love, and hope for all of us. ~Caroline Crockett Kneese